Home Computer Support London

Computer Place London is a provider of home computer services such as repairs, upgrades, installationss, new system setups, virus removal, computer maintenance, networking and loads more. All of these services are performed by highly trained computer engineers with 15 years experience in the industry.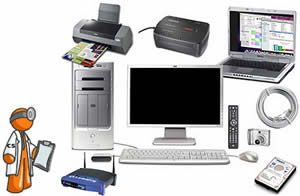 Now you can have the same types of advantages in the home that only businesses had until recently - sharing of Internet connections, files, printers, and other resources.
Our experts at Computer Place London can:
Fix problems encountered with all standard hardware and software for desktop, tower, laptop, notebook, and netbook.
We are experienced with all manufacturers such as Acer, Asus, Toshiba, Dell, HP, Fujitsu, Lenovo, Sony, Advent, IBM, ThinkPad, Vaio and others.
Perform the service and repair in your home.
Upgrade and repair laptop, desktop and tower computers.
Repair cracked, dim or flickering LCD screens for laptops and LCD monitors.
Update your operating system with fixes, drivers, and security updates.
Train you on how to operate your computers and keep them updated so you encounter fewer problems.
Provide hardware and software upgrade advice.
Provide the software to enable us to service your computers remotely.
Provide secure internet access through a LAN.
Provide secure and encrypted wireless networks.
Setup files and printer sharing including local home networking.
Service your computers in privacy and confidentiality.
IT support for your home. Friendly, impartial and jargon-free visit! Why waste your valuable time taking your computer to a computer repair shop to get serviced. Computer Place London engineer will come to you in your home 24 hours a day, 7 days a week. Contact us!